Pondwood Farm
Pondwood Lane
White Waltham
Berkshire
SL6 3SS
01189 345299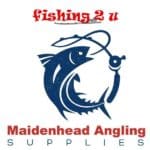 Pop down to Pondwood Fisheries and see the new on-site tackle shop. Maidenhead Angling supplies have moved to our venue and are now up and fully functional. Check them out for all your angling needs. Terminal tackle, rods, reels, luggage bags, bait, maggots and much more that will suit all types of angler from carp, catfish, course and match.
The history surrounding Pondwood fishery dates back to 1660. Lake 1 was historically a duck flight pond where the farmer at that time would poke his gun outside the door and bag a duck or goose for dinner. These flight ponds were a part of life for farmers and farm workers as the market was often a long walk or cart ride away and the livestock of chickens etc. for dinner could become a bit mundane.
Spring 2020 Work undertaken during Covid 19 lockdown
Winter 2018-19
Over the coming Winter we will be continuing with the revamp of Lake 2. Also we will be revamping the Woodland lake, filling in the channel that always created an imbalance and making new swims. This will then be stocked with multi species as with the Snake and used for additional match angling.
Winter 2017 – Spring 2018
A huge amount of work was undertaken last winter and spring on a complete drain down and restock of the Snake Water.  Thankfully it is now  back to all its former beauty and is hosting some great fishing matches.
Our Facebook page Pondwoodfisheriesofficial is probably the most direct way of getting up to date information as postings are almost immediate. Posts are made by those fishing and participating as well as by Pondwood Fisheries management. The latest match announcements are also displayed here. 
We have a new Instagram page where we will post more images and videos of our beautiful setting.
Josh has just started a library of YouTube films that are both entertaining and informative. If you would like to subscribe to his films just click subscribe on any of his works on YouTube and the rest is automatic. The films are not just about fishing but other aspects of the sport and water management such as commercial aeration systems and bridge building and much more. Obviously, this will not happen overnight as it is an ongoing development.