Match Participation and News
There are regular open matches for those that wish to match fish. If you need some advice or a tutor we can put you in touch with someone that can help and advise you on how to participate and learn the art of match fishing. We have found that from talking to others that wish to join the match fishing fraternity that it can be difficult to enter this popular sport, so an introduction goes some way to making this easier. There are also many clubs on the circuit that fish not only matches at Pondwood Fisheries but also other venues that will give you the experience of fishing waters different often in many ways. For those of you that are already fishing the circuit it's as easy as picking up the phone or sending an email to join in our open matches.
For the news aspect many matches fished at Pondwood put up regular reports on both matches and venues so it's as easy as a link to join in and see for yourself regular news updates. Facebook would seem to be the most accessible and popular site for this and it will not take you long to gain friend connections giving you a far greater field of knowledge.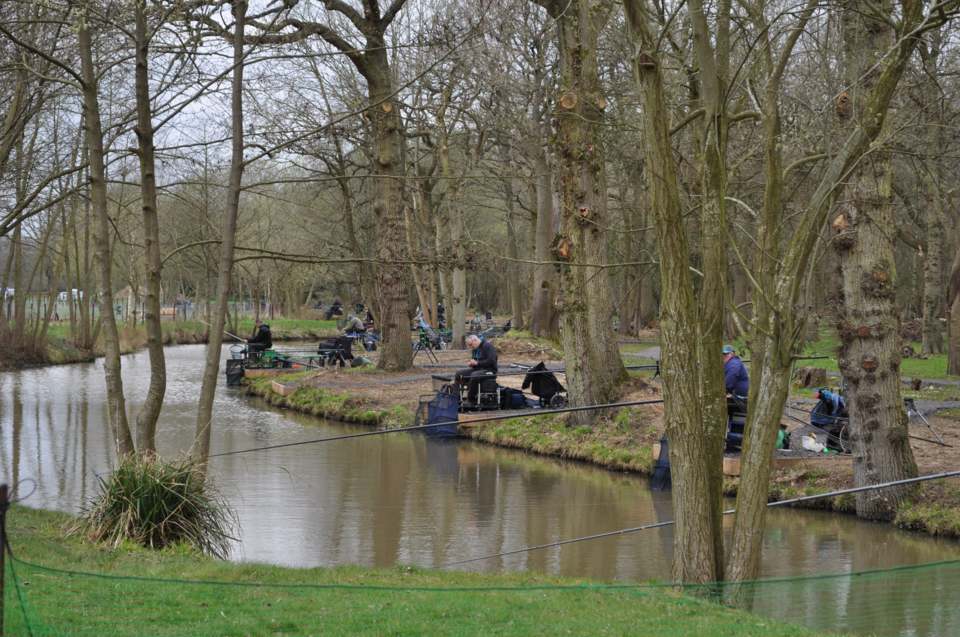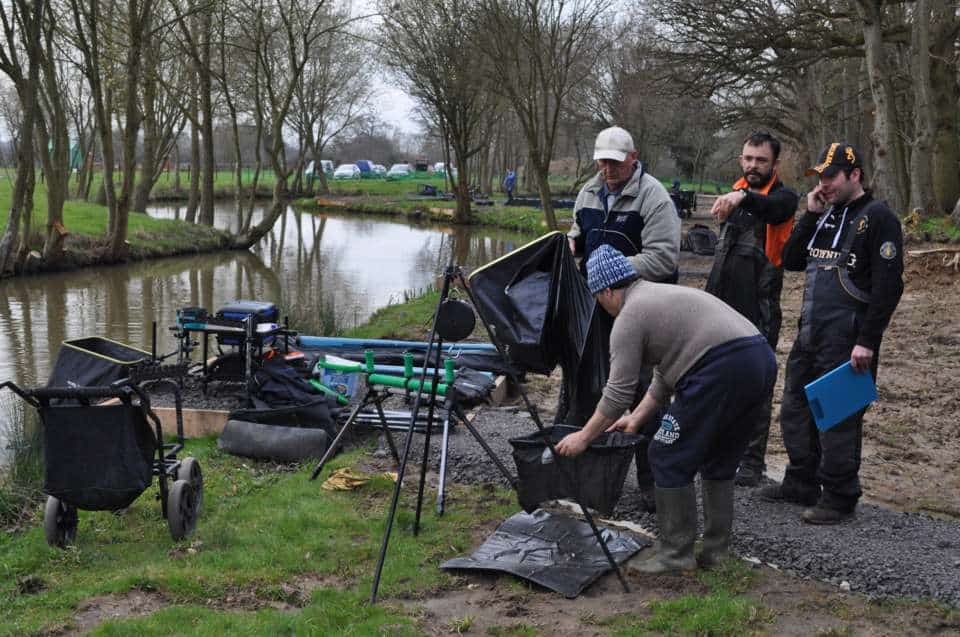 SOUTHERN MASTERS
Two of the south's premier fisheries, Royal Berkshire Fishery and Pondwood Fisheries, will host the first ever Southern Masters series which could see the winner walking away with over £2000.00
Using the snake lake at Pondwood and lakes 2 and 3 at Royal Berkshire it is set to be a brilliant league with loads of bites to be had.
This is an individual league and will be done over four rounds. We will be limiting this event to 52 anglers meaning there will be 26 anglers on each venue per round. Prior to the first round you will be randomly drawn in to a rotation and will stay in the same rotation for the remaining three rounds. You will fish two matches at Royal Berkshire and two at Pondwood. If you can not make one of the rounds you are allowed ONE stand in whose points WILL count.
The final results will be done on points and if there is a tie on points will go to weight over the 4 rounds.
This league will be £100.00 to enter and £25.00 per round. Based on a full turnout of 52 anglers the payouts will be as follows:
EACH ROUND
x5 sections @ £25.00
1st – £110.00
2nd – £90.00
3rd – £65.00
The above will be mirrored on both Royal Berkshire and Pondwood on each round.
OVERALL PAYOUTS
1st – £2000.00
2nd – £1000.00
3rd – £800.00
4th – £600.00
5th – £400.00
6th – £250.00
7th – £150.00
DATES:
First leg 27th July 2019. 
Second leg 17th August 2019.
Third leg 24th August 2019.
Fourth leg 28th September 2019.
PAYMENT DETAILS:
A non returnable deposit of £20 will get your name put on the list and if you participate this will be deducted from the entry fee. If you do not continue with the booking procedure you will loose your deposit. This is to ensure that we do not get time wasters.
On or before the 10th July you must pay the balance of £80 to complete your booking. This also is non returnable but you can pass the booking on to another participant should you not be able to attend for any reason. You will not be pestered for this payment and if you miss the deadline your slot will be passed on to the first reserve and so on.
You can pay your deposit in cash to either Mick Holdaway at Pondwood Fishery or to Bradley Gibbons at Royal Berkshire Fishery. Alternatively you can make a bank transfer to Royal Berkshire Fishery with your name as a reference. Account details below:
Account Number – 27620124
Sort code – 09 01 29
VENUE AND PEG DRAW:
The venue and peg draw will be pre drawn and allocated prior to the start of the Masters. You can witness this if you wish. The time and place to be announced.
CATCH MORE MEDIA:
This event will be covered By Tom Scholey at Catch More Media and will be doing an introductory video very shortly. They will also be updating results on each round and fully covering the penultimate last round with live updates and a full video showing the day and results.
All that's left to do is put your name down for what is sure to be a very popular and the first of many Southern Master events!
Thursdays
More information and results can be found on our Facebook page.
Over the past weeks we have had many requests to hold a midweek open match. We gave the matter a lot of thought and have now decided to have the open match on a Thursday. The entry fee will be £10 with £2 of this going through to a golden peg that will accumulate until won. There will be a pool also to be decided and participation in this will be optional. Vick Franklin will be running the matches with the first match date being October 4th. The Draw will take place at 9.00am and start at 10 till 4. Meet at the Café where net dipping is compulsory. For match rules visit www.pondwoodfisheries.co.uk If you would like to participate let me know or contact Vick Franklin 07828393917
 The first Thursday match at Pondwood took place on the 4th October on section 3. Mark Cane took first place with 44lb 4oz. and also won the golden peg being 32. 2nd was Vick Franklin on peg 38 with 34lb 4oz. 3rd was Steve James on peg 29 with 30lb being all Roach. Steve set out to catch Roach and that's exactly what he did. 4th Barry Bristow on peg 40 with 27lb 5oz. Anyone wanting to join in next Thursday contact Josh Holdaway or Vick Franklin. £10 entry with £2 going towards the Golden peg. Pool pot is optional. Josh will put some pics up shortly. A big thanks to Vick and Barry for running the match.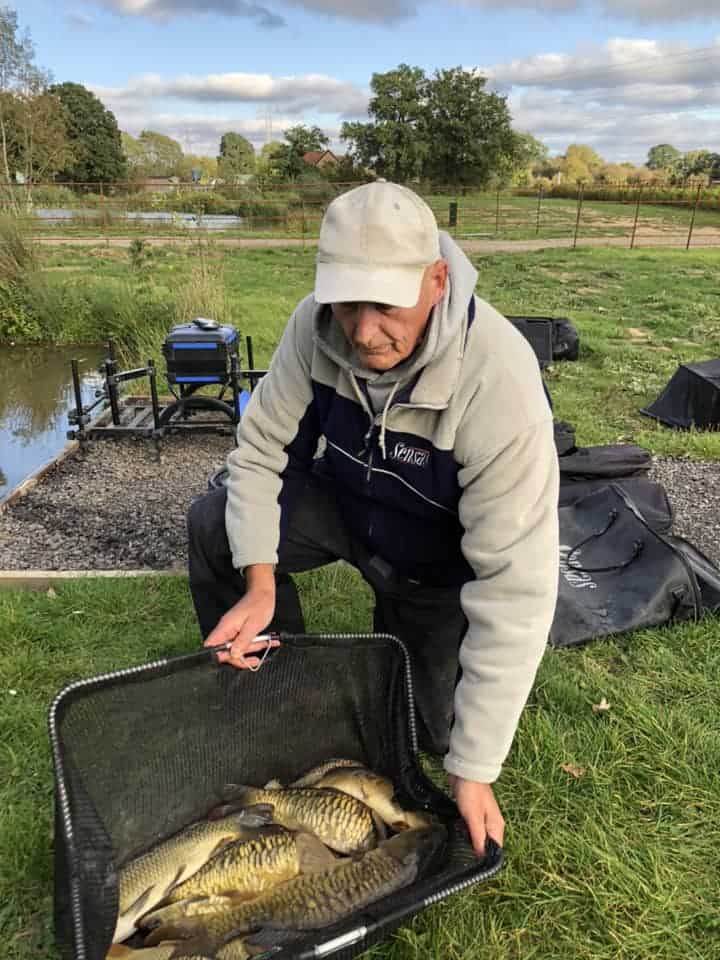 We will be doing the Saturday Open matches again starting in April when the fish really start to feed again. The dates are as follows.
6th April 2019.
27th April
11th May
25th May
8th June
22nd June
6th July
20th July
3rd August
17th August
31st August.
14th September
28th September.
You can book in anytime and matches will be announced nearer the time.